The Best Salad Spinner – Because Wet Lettuce Is Terrible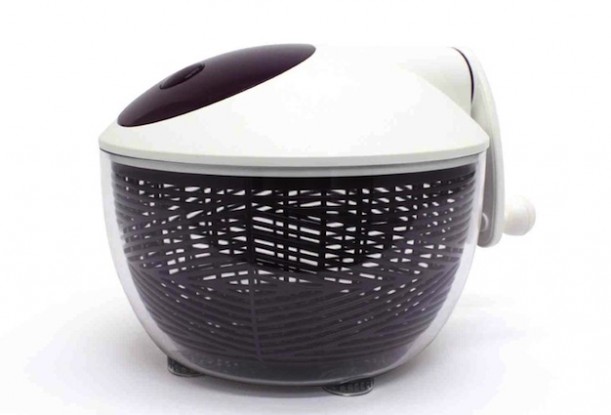 The worst thing you can do to a potentially great salad is try and dress it with the leaves still wet from washing. The dressing runs right off, leaving a watery, unappetizing mess.
I've owned a number of salad spinners over the years, and when my last one broke I asked my friends for recommendations. I'm glad I did because this Starfrit Salad Spinner kicks butt. It holds a lot of lettuce, is solidly built, and the crank handle lets you get up to a good speed fast and get the lettuce truly dry. I like it much better than the models that rely on a push mechanism or pull-string to start spinning.
By the way, here's a great tip for optimizing your use of a salad spinner. First, put your cut or torn leaves in the outer bowl, fill it with cold water, swirl, then pour through the inner basket to strain. Now you don't have to bother with a colander! I like to give the basket a gentle shake over the sink before spinning, just to remove the bulk of the water right away so the spinner is even more efficient.