Microplane – The Grater That Changes Everything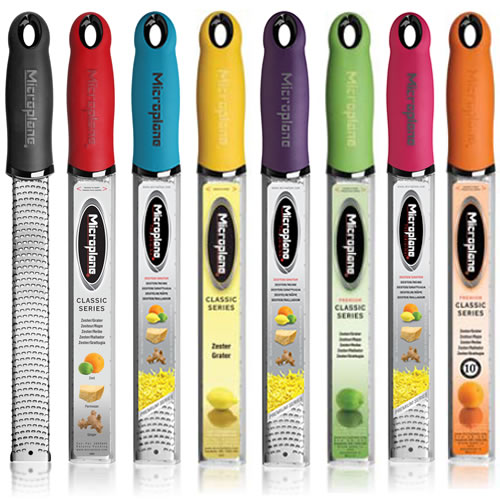 Microplane graters are one of the greatest kitchen inventions of the late twentieth century. Originally developed as woodworking tools, they are covered with tiny, ultrasharp teeth that make crazy-quick work of grating hard cheese, ginger, citrus zest, nutmeg, and just about anything else you can think of. They come in a variety of shapes and hole sizes, but the most useful is about 8 inches long and 1 inch wide and has very small teeth.
One trick I love with my microplane: you can grate ginger without even bothering to peel it first. In most applications, the peel is cut so finely that you'll never even notice it. That alone is worth the price of admission. Also, try grating (peeled) garlic into the sauce for a stir fry to create a profound garlic flavor.