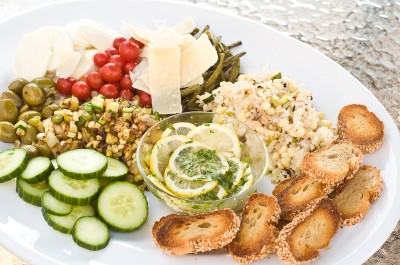 Non-traditional vegetarian antipasto
Is it hot in your house? Don't feel like cooking? How about a non-traditional, vegetarian antipasto for dinner?
There is something so gracious and gratifying about a big generous platter of the good things from your refrigerator and cabinet, preferably served outdoors with a glass of wine or a cold one.
I can't explain …