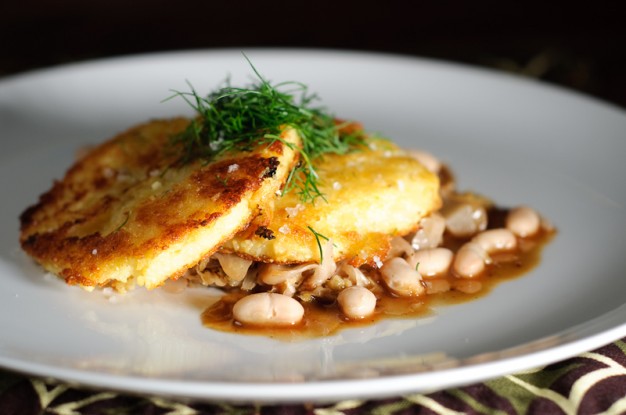 The $64,000 question for Thanksgiving with vegetarians is what to do about the main course. There are two schools of thought:
An entree is really important; a meal isn't a meal unless there is something is in the middle of the plate.
Don't worry about it. The turkey, after all, is only one of about two hundred and sixty seven things on the table; most of the rest of them are vegetarian anyhow. It is one meal a year, just let the vegetarians eat all the delicious side dishes and save them an extra slice of pumpkin pie. (Like how I slipped that pie part in there?)
Personally, I'm more in camp 2, at least if I'm joining an omnivorous Thanksgiving. It just isn't that big of a deal to me to be worth making a veg entree when there is so much else to eat. But if I was putting on my own fully vegetarian Thanksgiving, I'd pick one of these main courses:
And if you wanted to mix up the traditional side dishes a bit, here are some nice warm, seasonally appropriate options. Soups:
Salad:
Appetizers:
Side Dishes:
And course, you gotta have:
Something sweet?
I hope this list is helpful! If you need any more suggestions (soups? appetizers? dessert?) or ideas for combinations that will work well with other things you are serving, just add a comment below and I'd be happy to help you brainstorm. And if you like the recipes you see here on Herbivoracious, enter your email address below and I'll send you my free email newsletter: