A few weeks ago, out of the blue, Cristina from MaSeCa emailed me to see if I wanted to be in their 2011 calendar. I use MaSeCa's masa harina a lot, for everything from tamales to pupusas, so I said yes figuring it would be good fun. So some day next year you might walk into a taqueria and see my smiling mug.
Margarita, Carlos and Martha visited me this morning as part of their 12 day trip around the country to shoot cooks and their food. It was really cool for me to see how Margarita styled my bocoles with spicy yams, and Carlos shot them. We had fun talking shop about photography too, and I learned a lot from how he approached the project. (Not to mention drooling over his tilt-shift lenses).
I thought I'd share a few pictures. Here are the bocoles the way I plated them, more or less – Margarita touched them up a little. (These aren't Carlos' shots, just a snap off my camera).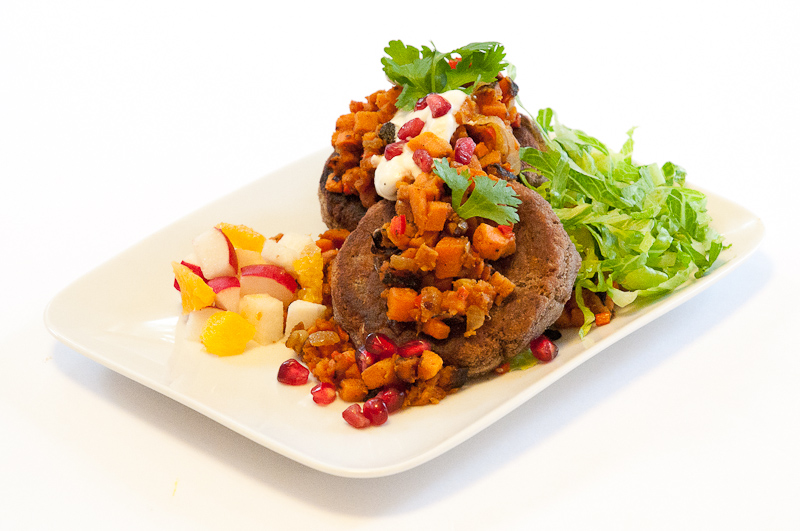 and this is what they look like after Margarita, who is MaSeCa's executive chef, styled them from the ground up: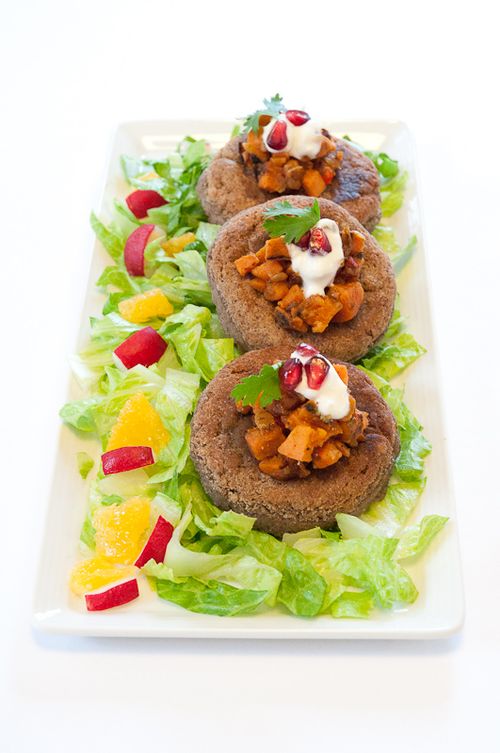 Much better, eh? I always learn something when I watch a professional do her job!
Martha was busy doing everything from powdering my face for the portrait to sending cell phone pics from Carlos' screen back to headquarters in Mexico for approval of the composition and taking care of the hundred other details that make these things work.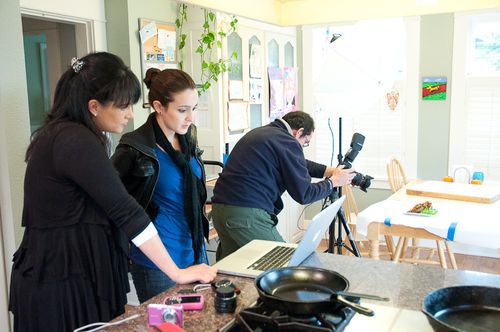 Anyhow, it was great fun and I just thought I'd share. You just never know where this world of food will lead next!