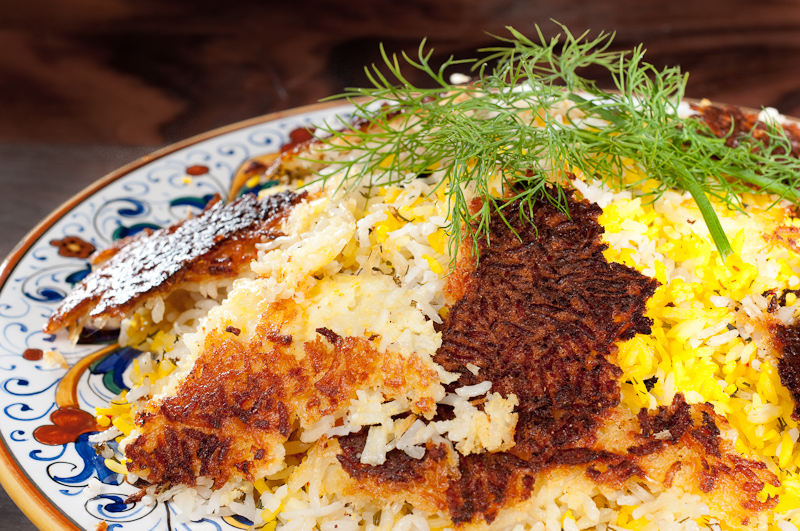 Persian rice pilaf with a crispy crust – chelo with tahdig
Just about every culture that cooks rice has a crispy variation, whether it is the beloved crust on the bottom of the Spanish paella, fried rice in Chinese cuisine, or Indian bhel puri (a snack of crispy puffed rice, potatoes and chutney). For Persians, the basic basmati rice pilaf with a crust is called chelo, and the crust itself is tahdig.
The rest of this post, including the recipe, is guest posted over at my friend Alice's blog, Savory Sweet Life. Alice makes beautiful, homecooked meals and if you weren't hungry before you see her pictures, you will be afterwards! I'm excited to introduce our readers to each other, so please jump on over there, read the rest of the post, and check out her archives.