I'm got some commitments that will keep me from posting as many new recipes as usual for the next couple of weeks. I've been writing Herbivoracious for nearly three years now, and we've got lots of readers that weren't around in the early days. So I thought I'd feature a couple of delicious older posts that you might have missed.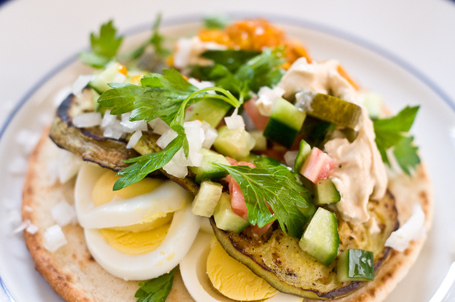 Sabich is an Iraqi-Jewish sandwich with grilled eggplant, hardboiled eggs and lots of interesting condiments; if you can't get it at your local Middle Eastern restaurant, you can make it at home.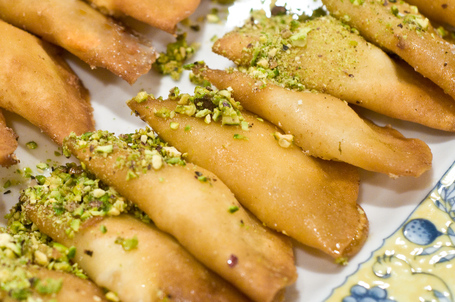 … and if you have a sweet tooth, these atayef (Syrian pancakes, filled with ricotta, deep fried, and soaked in rose water syrup) will knock your socks off.