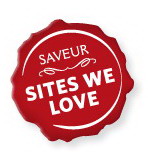 [CSN stores, which offers everything from cookware to kids beds has offered a nice kitchen scale to our readers; read through to the end to find out more.]
I woke up yesterday to find out that Herbivoracious had been nominated by Saveur Magazine as one of six finalists in the Best Special Interest Blog category of their Best Food Blog Awards. I'm totally thrilled by that recognition, because I think Saveur presents some of the most interesting and authentic food writing and recipes out there, not to mention amazing photography.
It would mean a lot to me if all of you fine folks that are reading this would pop over to Saveur and vote. It does require registration but that only takes a moment. And double bonus points if you would spread the word to your friends by sharing this page – you'll see links at the bottom of the post. Thank you so much for your support!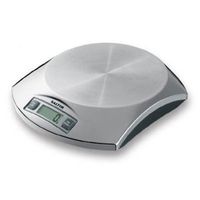 Now on to the freebie. By now I think a lot of people have heard that measuring by weight instead of volume is a much more reliable way to cook, and especially to bake. Ingredients like flour can vary wildly by volume, but using weight will give you consistent results. But not everyone has taken the leap to actually buying a scale. So when Cookware.com offered to give away this nifty digital kitchen scale to one of my readers, I couldn't say no.
I'll keep the contest simple: just go sign up for the Herbivoracious fan page on Facebook by this Sunday (3/7/2010) and you are automatically entered. Monday morning I'll pick one member of the group at random and arrange to have the scale sent to them. [Note: The contest is over, and the winner was Crystal Clark. Thanks everybody!]
Thanks again! Tommorow we'll get back to the recipes with some killer vegetarian potstickers (gyoza).