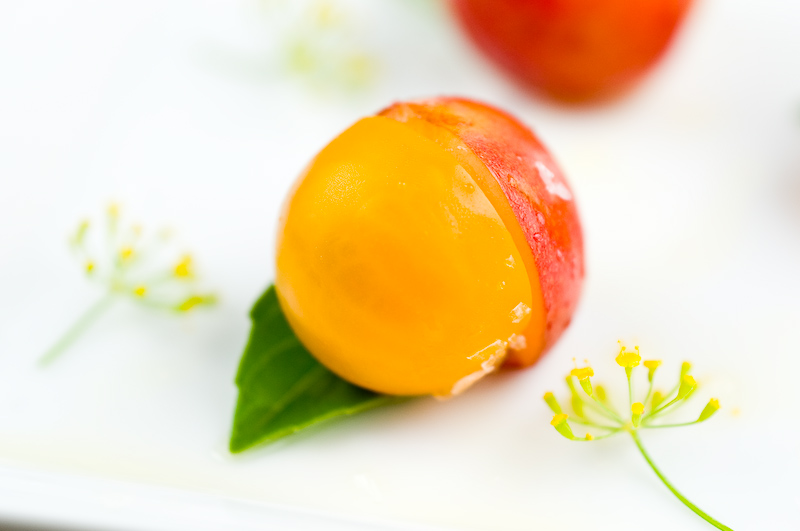 Just goofing off… what happens if you glue a cherry tomato to a cherry? In this case a Sun Gold tomato and a Rainier cherry. I tried to use an LM Pectin
solution and plastic wrap to create the bond, and it only worked so-so, it wasn't as seamless or strong as I would have liked. Suggestions welcome.
The flavor combination was surprisingly apt, though the tomato tended to dominate. Honestly, the idea was purely based on the similar sizes. I wasn't so sure it would taste good, and it was odd enough that I couldn't even imagine the flavor very well. The result actually was enlightening – cherries and tomatoes are both tart and sweet, but with very different volatile / olfactory components. I found that tasting both at once emphasized that tomatoes are in fact a fruit. If I could get the bond right, I would definitely serve these as an amuse.
It would also be fun to do a pair of these, with the second one using dark red varieties of both fruits.
Also on the plate: lemon basil, dill flowers, Maldon (aka the world's greatest salt) salt
.