I'm going to be traveling on and off for the next few weeks, and probably won't be able to post as much as usual. I've been doing this blog almost two years now, and since there are a lot more regular readers now than back in the day, I thought I might use this time to highlight a few of my favorite posts from the way-back machine. I sure am grateful to all of you for your support and interest!
To get things started, here are two recipes from early October 2007, both of which have been perennial favorites.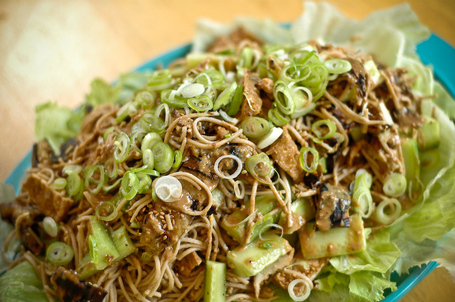 Otsu Noodles
These otsu noodles are a cool and refreshing combination of soba (buckwheat) noodles with a sesame dressing and lots of veggies.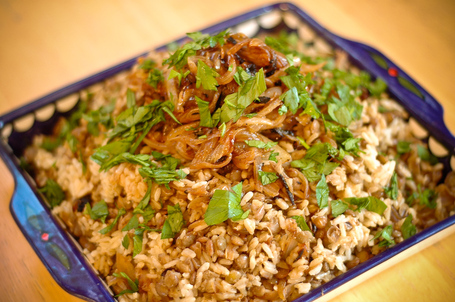 Mujadara
Mujadara is a classic Middle Eastern pilaf of rice, lentils and caramelized onions. I make this all the time because it is so nutritious and satisfying. Make a big batch and you can eat it for days. Everyone loves it.