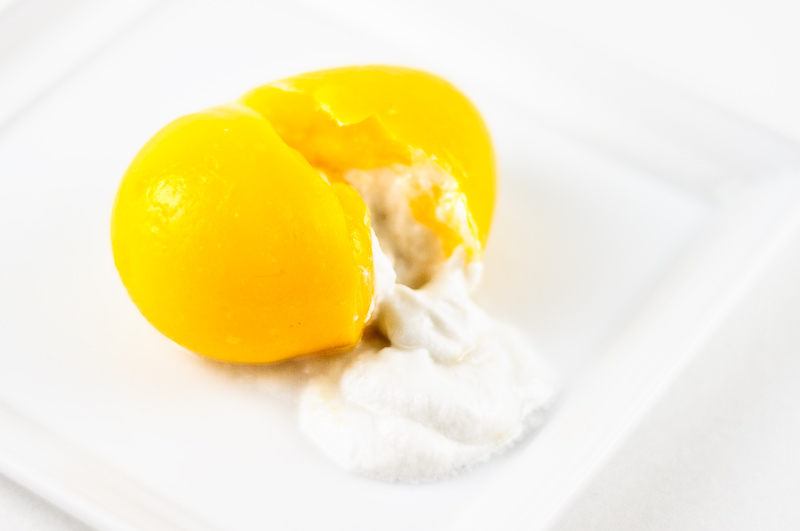 Inside-out Egg
I found these at our Farmer's Market last weekend. What a trip! The farmer said it is an heirloom breed of chicken that he's in the process of re-establishing as a breeding flock, but had just a few eggs to sell. So far I've eaten a couple just soft-boiled like this, on toast. The taste is perfectly normal, except, well, inside out. Anyone have any better ideas of how to really showcase this unique find?
If this is your first visit to Herbivoracious, I'm glad you are here and check out my Welcome page for the $0.10 tour – I've got a lot of hearty, delicious meatless recipes that I think you'll enjoy.
Ok, I admit it… here's the truth about the egg! Use the share links below and see if you can fool your friends.