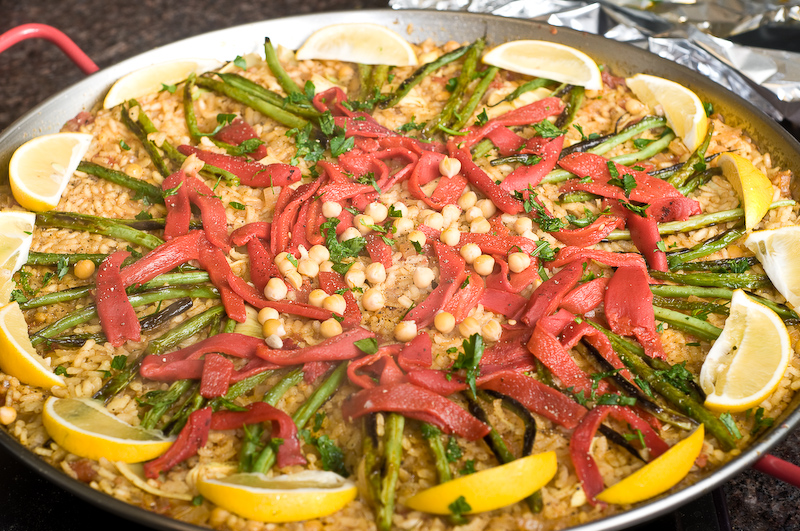 Vegetarian Paella
I just got a big new paella pan from The Spanish Table. Bought a large model that serves 10-12 because it is one of my dishes for dinner parties. I'm really planning on using this one on my Big Green Egg in warmer weather, but with close to a foot of snow on the ground in Seattle and a full house with my folks in town, I decided to break it out and use it on my stove. Even with an imperfect burner arrangement, the rice turned out great. This was my first try with bomba rice, which many consider to be the finest, most absorbent variety.
If you live in Seattle, the Bay Area or Santa Fe, and haven't been to The Spanish Table, you've been missing out. They have all of the good Spanish supplies – olives, olive oil, cheeses, saffron, pimenton, rice, piquillo peppers, and the knowledge to help you select items you'll love. Plus other great stuff from the regions near Spain, like North Africa and Portugal. Not to menion a terrific collection of wines, cookbooks, and tableware. If you don't live nearby, the same great items are on their website (spanishtable.com).
And in case you missed it, here's my recipe for vegetarian paella.