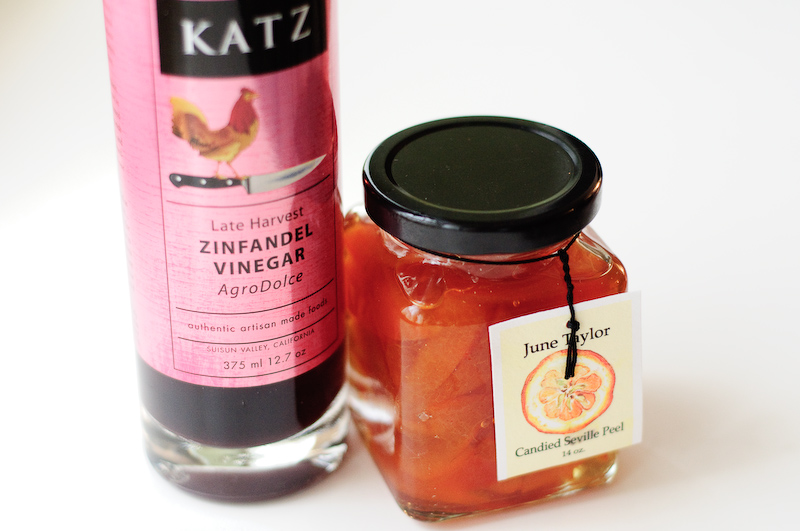 I've mentioned ChefShop.com on the blog before, because they are a local Seattle business that I really believe in. Tim Mar is a stone cold killer when it comes to tracking down incredible food products. He maintains contact with dozens of small producers, and brings in shipping containers from Europe every year, packed with goodies you often can't find anywhere else. A shipment just arrived, so now is the time to get the coolest new stuff.
The two items above are both from the US. Katz vinegars from the Napa and Suisun valleys in California are terrific. This Late Harvest Zinfandel Vinegar is agrodolce (sweet and sour), with strong, specific fruit flavors. It isn't at all like a generic wine vinegar. The June Taylor Candied Seville Peel is from Berkeley. If you like marmalades, you will love this. Big chunky pieces of Seville orange-peel. They go amazing with Spanish cheeses like manchego, or in any holiday cake where you would use candied fruit.
ChefShop is a great place to buy holiday presents for the good cooks or good eaters on your list. You'll probably find something your friends haven't seen before, and everything they carry is top-notch. If you are in Seattle, drop by the store at 1415 Elliot Avenue West, or otherwise browse the online catalog.