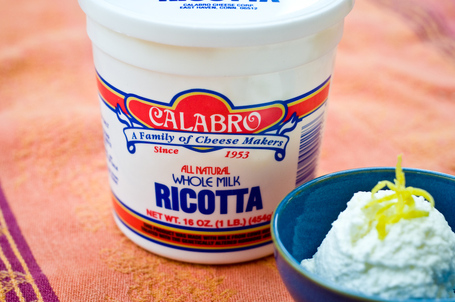 Calabro Whole Milk Ricotta Cheese
Like most things in life, there is ricotta and there is ricotta. For long-baked dishes, it might not make that much difference. But take one bite of this Calabro's fresh cheese and you might think you never had ricotta before. It has the same clean milky sweetness that you find in great fresh mozzarella, and a fluffy, light texture.
I like it on toast, or with a drizzle of honey, or with a good piece of fruit. Just saying, gotta give props to these guys for keeping it real for 43 years. In Seattle I can reliably find the ricotta at Whole Foods, not sure what distribution looks like in the rest of the country. I only wish I knew where to find some of their other products.