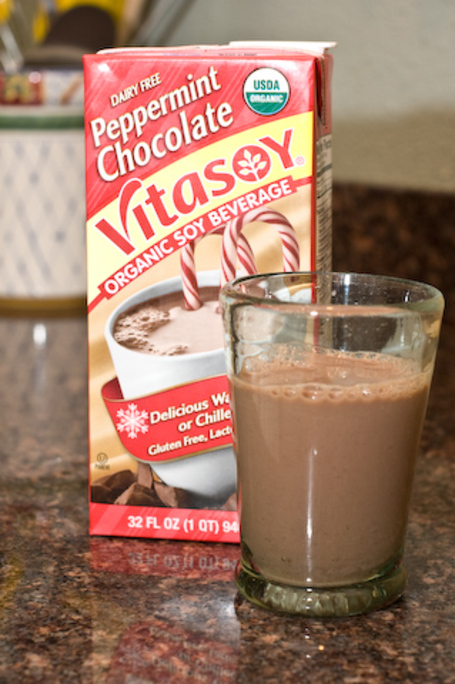 Occasionally folks send me products that they think would be of interest to Herbivoracious readers. My standard for reviewing them is the same as if I tripped across them myself in the store: if it is so good that I would want to tell a friend to go out of their way to get it, then I'll mention it.
This VitaSoy winter seasonal treat easily rises to that level. I'm a sucker for anything chocolate and peppermint, and this is a fine entry in that genre! It is very tasty either cold or hot. Of course you could make this yourself from plain soymilk, but this is so good I don't think you need to bother.
There is also an eggnog version, with a lot of nutmeg flavor, if that suits your fancy. Either one is a great option for vegans or anyone looking for a healthier alternative for the holidays.