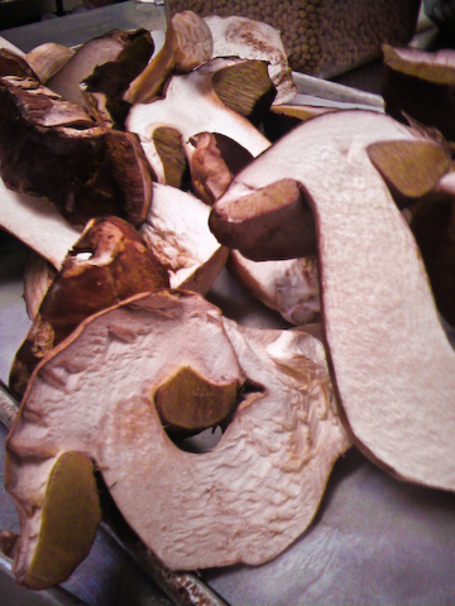 Porcini at Cafe Flora in Seattle
Depending on where you are in the world, it is fresh Porcini (aka Cepes) mushroom season. The picture above is of 21 pounds of these beauties that were delivered to Cafe Flora the other day. I couldn't stop looking at them. They were so freshly picked that the gills were practically glowing olive green. The cell phone picture doesn't really capture it, but those puppies were around 10" tall!
Below you see the same mushrooms at the market in Florence, Italy from the end of September. It was just the early part of the season there and every good restaurant was featuring them in specials. I had them on pasta, pizza, risotto, and broiled in a tin foil packet with butter and white beans at Cibreo, a spectacular Florentine establishment. The flavor surprised me, it is mild compared to the intense musky flavor of the dried ones I use to make broth the rest of the year.
Have you seen these in your area? What do you like to do with them? What is the best way to really feature their unique qualities?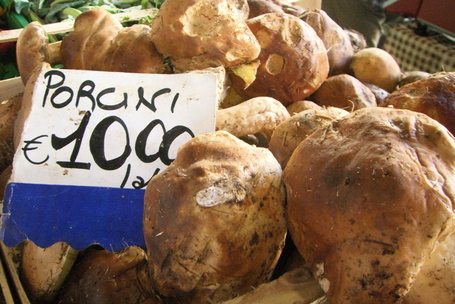 Porcini at the market in Florence, Italy