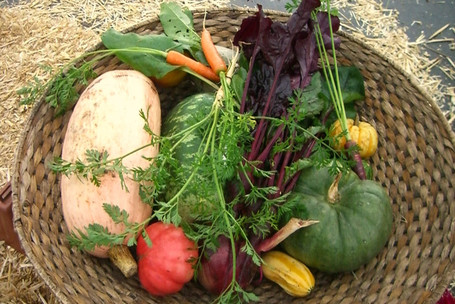 Produce at South 47 Farm in Redmond, WA
Many thanks to Dan over at Seattlest for the kind article about the blog and my internship! They are definitely the site to watch if you want a broad perspective and absolutely up to the minute news of what is going on in our fair city.
The pictures above and below are from South 47 Farm over in Redmond. If you are looking for a little less commercial vibe to go pick pumpkins, and an all organic farm, this is the place to go. They close Oct. 31st this year so hurry out and do the corn maze (for bigger kids, it takes awhile), pick some pumpkins, and buy the last of the seasons' vegetables.
We took Mini-Me out there for their wonderful Farm Tots program which always includes a quick educational talk, arts and crafts, petting the pygmy goats, picking some produce (this week it was a sugar pumpkin), and a hayride, all for $7 lousy bucks. You can't beat that with a stick, but there are only two days left, the last one of the year is this Friday, 10/26.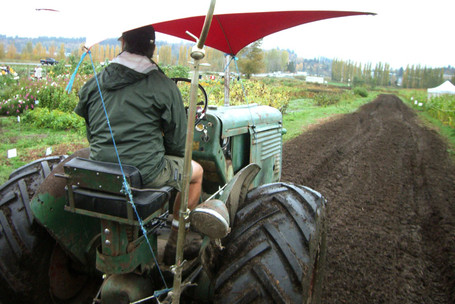 Hayride at South 47 Farm