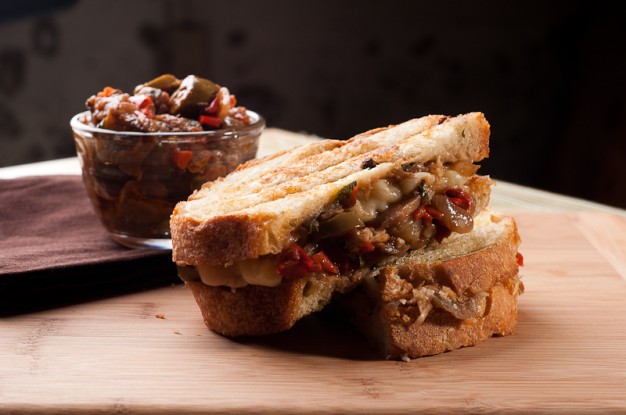 I've been greatly enamored of Mama Lil's peppers lately. If you haven't had them, they are hot little pickled goathorn peppers packed in olive oil. They are made up here in Seattle so we see them on pizza, pasta, sandwiches, and even ice cream (kidding!).
Now I hope that sandwich looks enticing, because you'll have to pop on over to Panini Kathy's blog, where she's graciously agreed to host this recipe as a guest post. While you are there, check out all her amazing ideas for making panini, not to mention other clever things you can do with a sandwich press (or alternative implements).
never miss a recipe
Join over 154,000 monthly readers! Subscribe to the free Herbivoracious email newsletter.