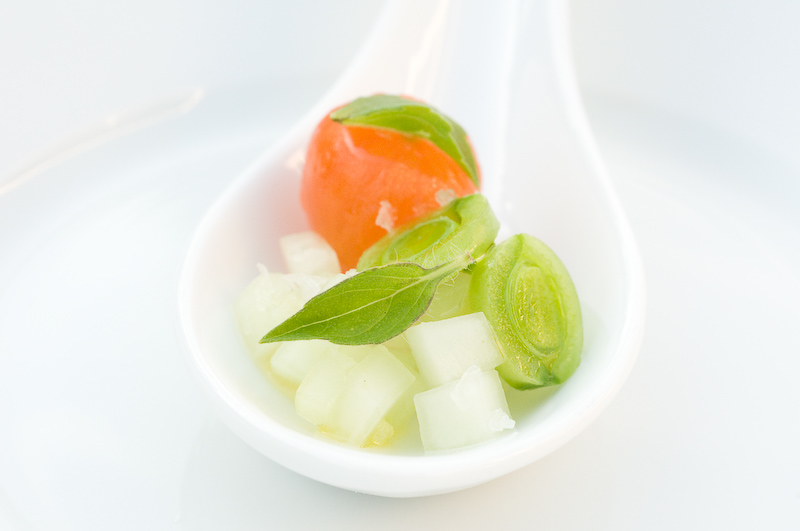 Only worth doing if you have a garden, or at least farmer's market produce from today. Super simple but a pretty amazing pop of gazpacho-like flavor in your mouth.
Finely diced Kirby cucumber
Peas in their pod, thinly sliced – keep just the slices that have both pod and seed
Peeled cherry tomato
Tiny lemon basil leaves
Maldon (aka the world's greatest salt) sea salt

A few drops of your best olive oil
Sometimes it doesn't have to be complicated…
never miss a recipe
Join over 154,000 monthly readers! Subscribe to the free Herbivoracious email newsletter.