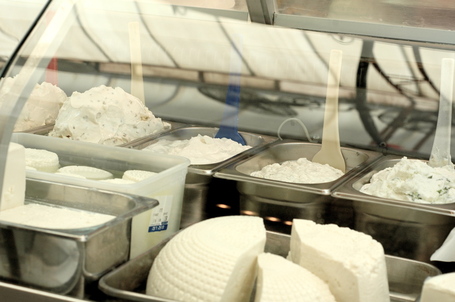 I think this one speaks for itself. The fresh dairy products in Israel are outstanding. In this picture, at a tiny dairy stall in the Mahane Yehuda market (the Jewish shouk), you can see yogurt, labneh (yogurt cheese, foreground with the basket texture), feta, and several flavored cheeses including zatar spice and olive. There is also often fresh mozzarella style cheeses but they are too rubbery, I don't think the knowledge or preference has come over from Italy yet. The flavor of the yogurt is smooth and deep, without the sharp edges of most unsweetened American varieties.
(Alternate transliterated spellings for the market include Machane, Mahaneh, Machane, and Yehudah).
never miss a recipe
Join over 154,000 monthly readers! Subscribe to the free Herbivoracious email newsletter.