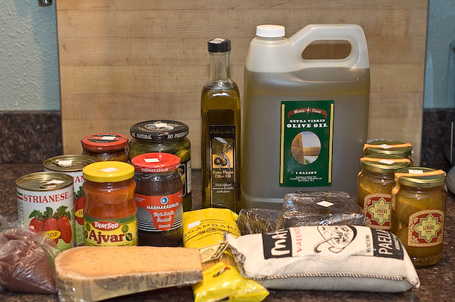 Fridays I often have some time alone with Mini-Me. Today we seem to have had an all food morning. This is good, we're getting her up to speed young! First thing after she woke up, we made our favorite biscuits. Properly nourished and ready for adventure we headed off to Big John's (aka Pacific Food Importers). If you are anywhere near Seattle and you don't know about PFI, you should run, don't walk. They have a tremendous selection of food from Europe and the Middle East, in bulk, frozen, and jarred, and a phenomenal cheese selection, knowledgeable staff, and great prices. They supply many of the best restaurants in the city. Above is a picture of today's ill-gotten gain: Preserved lemons, Adjvar, Beemster XO Aged Gouda, the house brand Marca Croce olive oil, unbelievably fragagrant sumac powder, Guittard chocolate, and more. Kiddo had a fun time talking to everyone and sampling the chocolate. And here's a cell phone pic inside the store, to give you the general warehouse flavor. Needless to say, after all that hard work shopping it was time for a lunch, so we went to….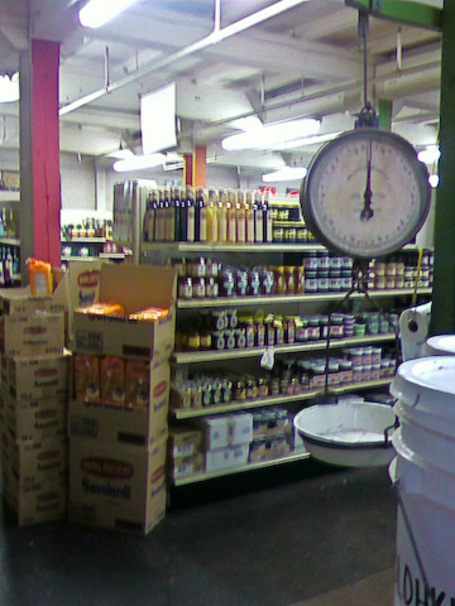 Shanghai Garden! There may be some debate but most folks I've talked to put Shanghai in their top couple of Chinese restaurants in the city. We ordered their signature hand-shave barleygreen noodles and crispy tofu with broccoli in black bean sauce, and Mini-Me ate everything and went back for seconds. I thought it was interesting that there was Thai basil in the tofu dish. Shanghai is a straight ahead Chinese place, so I'm curious how that influence is present. If anyone can clue me in, please do. Here's one more cel-phone snap, full, happy, and a great morning.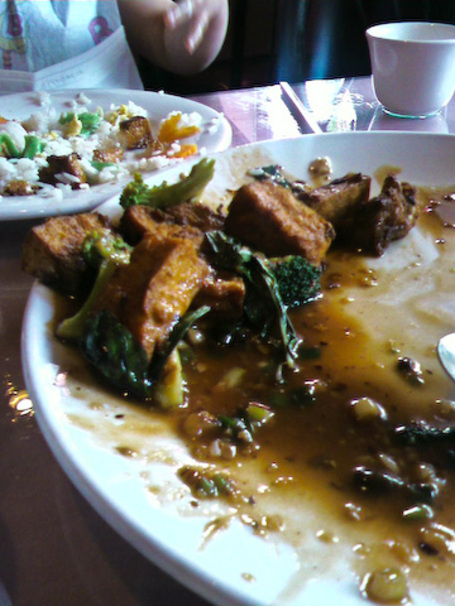 never miss a recipe
Join over 154,000 monthly readers! Subscribe to the free Herbivoracious email newsletter.